News
ANTIPAST @ H.P.FRANCE Boutique Hiroshima
H.P.FRANCE Boutique 広島店にて ANTIPAST フェアを開催いたします。
この期間のみの展開アイテムを含め、今シーズンのアイテムを幅広いラインナップでご覧いただけます。
ぜひお立ち寄りくださいませ。
2018年11月6日(火)-11月30日(金)
広島三越 2F H.P.FRANCE Boutique 広島店
お問い合わせ: 082-242-3627
Announcing H.P. FRANCE BOUTIQUE Hiroshima shop ANTIPAST Fair.
They will carry exclusive limited edition items also our AW18 collection items.
Please take a visit to see these special line ups.
11.6.2018(Tues)-11.30.2018(Fri)
HIROSHIMA MITSUKOSHI  H.P. FRANCE Boutique 2nd floor
For more information:   082-242-3627
Nathalie Lete × ANTIPAST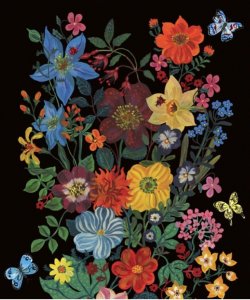 毎シーズンご好評いただいる Nathalie Lete × ANTIPAST コラボレーション。
18AWシーズンは、プルオーバー、ソックス、バッグの3アイテムです。
usagi pour toi 各店にてぜひご覧くださいませ。
各アイテムについてのお問い合わせは usagi pour toi 各店へお願いいたします。
大阪店: 06-6485-5721
福岡店: 092-737-2091
(*福岡店では11月22日(木)まで原画展も開催中です。)
Our popular collaboration with Nathalie Lete is back again this season.
We have collaborated her artwork into sweater, socks and bags.
They are available for purchase at usagi pour toi shops.
For more information please contact;
Osaka: 06-6485-5721
Fukuoka:092-737-2091
*Nathalie Lete's artwork exhibition is held at Fukuoka shop until Nov. 22nd (Thurs).
ANTIPAST @ IO GRAPHIC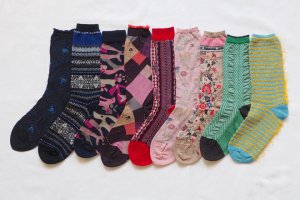 イオグラフィックのショップ、イオギャラリー(東京)、イオプラス(京都)にて
期間限定で ANTIPAST の靴下展を開催いたします。
今シーズンの人気の柄から定番のデザイン、メンズソックスまで、
いっせいにご覧いただけますので、ぜひお立ち寄りくださいませ。
2018年11月8日(木) ― 13日(火) @ IO SHOP & GALLERY TOKYO
2018年11月23日(金) ― 25日(日) @ IO PLUS KYOTO
展開予定アイテムの一部を以下のサイトにてご紹介いただいております。
 IO GRAPHIC website
IO GRAPHIC's IO GALLERY in Tokyo and IO PLUS in Kyoto is having an ANTIPAST socks exhibition for a limited time.
They will carry our newest collection to the signature designs as well as Men's socks.
Don't miss this chance to see the various range of our collection.
11.8.2018 (Thurs) ~ 11.13.2018 (Tues) @ IO SHOP & GALLERY TOKYO
11.23.2018 (Fri) ~ 11.25.2018 (Sun) @ IO PLUS KYOTO
Please check out the web page below introducing some of our unique socks. (Japanese Only)
IO GRAPHIC website