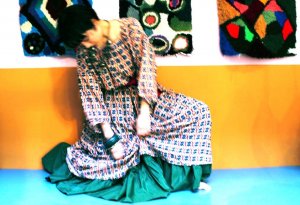 Nathalie Lete × ANTIPAST コラボレーションアイテムが6月26日(金)より
H.P.FRANCE  11店舗にて展開スタートとなります。
今回は夏らしい薄手のプリント生地を使用したウェア2型とソックス1型をご用意。
websiteでもアイテムの一部と取扱店舗をご紹介いただいております。
H.P.FRANCE NEWS [ANTIPAST × Nathalie Lété]
各店にて6月12日(金)よりプレオーダーを受け付けております。
各アイテムについてのお問い合わせは H.P.FRANCE 各店へお願いいたします。
Our special collaboration with Nathalie Lete is coming back again.
For this season, we have made 2models for clothes and 1model for socks with her artwork.
All items are launched on 26th(fri) June at H.P.FRANCE shops in Japan.
(They start taking pre-orders on 12th(fri) June.)
Check out the following website for more information.
H.P.FRANCE NEWS [ANTIPAST × Nathalie Lété]
衣装協力/Costume Cooperation:
Riyad vintage (instagram @riyadvintage.tokyo )
Bazar et Garde Manger (instagram @bazar_et_garde_manger)